Double gold for Eastside at Just Kick It Cup
---
---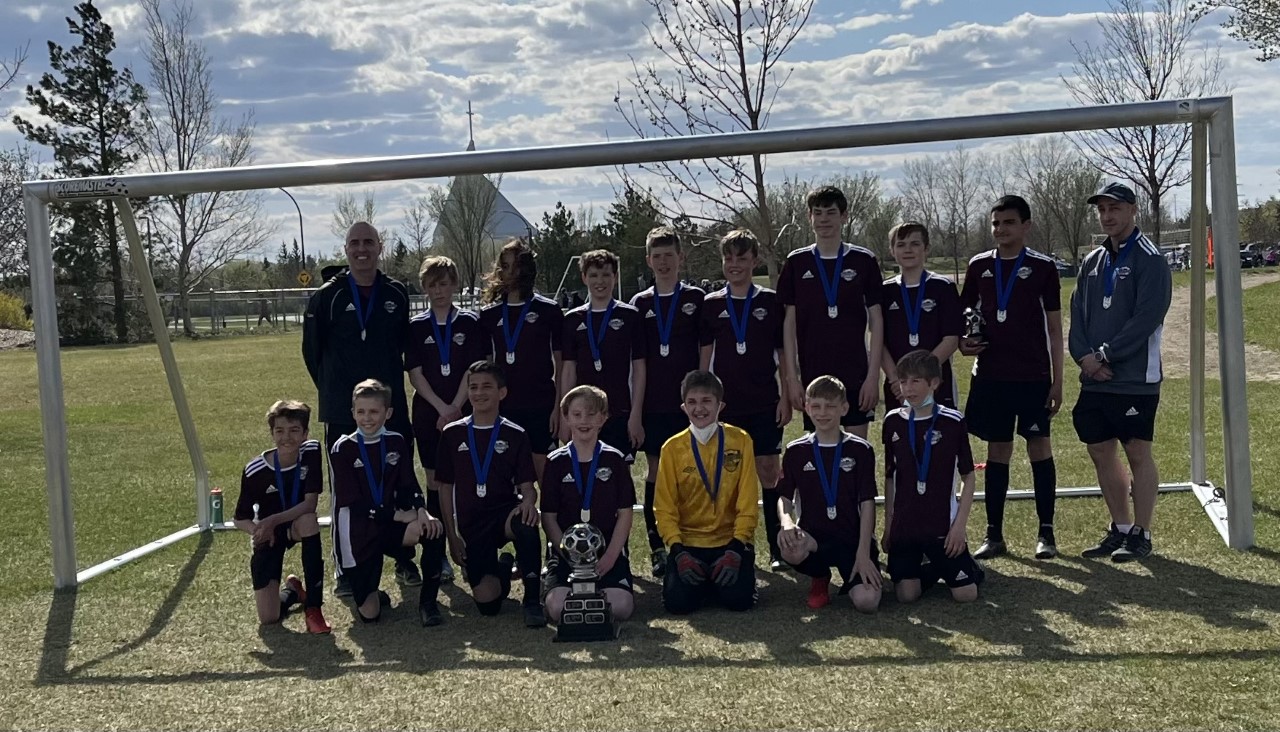 ---
A pair of Eastside squads started the 2022 outdoor season on a high note with gold medals at Lakewood's Just Kick It Cup.
In the U13 boys premier division, Eastside Liverpool defeated Lakewood Arsenal 1-0 in the championship final.
In the U13 girls premier division, Eastside Barca knocked off Prince Albert Celtics 3-0 to claim the championship.
Liverpool advanced to the final after a three-way tie atop the standings in the round-robin. In the gold-medal game, Caleb Ukrainetz scored the lone goal while Ben Stanzel had a shutout.
Barca went undefeated in four games in the girls premier division, scoring 12 goals and surrendering just one. In the final, Chloe Coombs, Mackenzie Eggum and Grier Holt-Mellor scored for Eastside, while Sierra Deibert earned the clean sheet.